ACORD forms
Don't let the complexity of ACORD forms slow you down. Our powerful and versatile APIs are here to simplify your data extraction process from ACORD forms (flattened PDFs as well as images). With our solutions, you can effortlessly transform ACORD forms into structured JSON data, streamlining your workflow and saving valuable time.

Our REST APIs are designed to handle ACORD forms in various formats, including images, non-standard typed text, and handwritten forms. No matter how your ACORD forms are presented, our API has you covered. A complete description with API endpoints is provided so as to make it easy to understand how different endpoints work. A postman collection is also provided so that you can begin testing the API by uploading your ACORD forms through Postman. Our APIs perform the magic of extracting data from your ACORD forms. Our algorithms are designed to accurately extract data to ensure the highest level of accuracy. The extracted data is presented in a clean and structured JSON format. This makes it easy for you to access and utilize the extracted information, whether it's for insurance processing, analysis, or storage.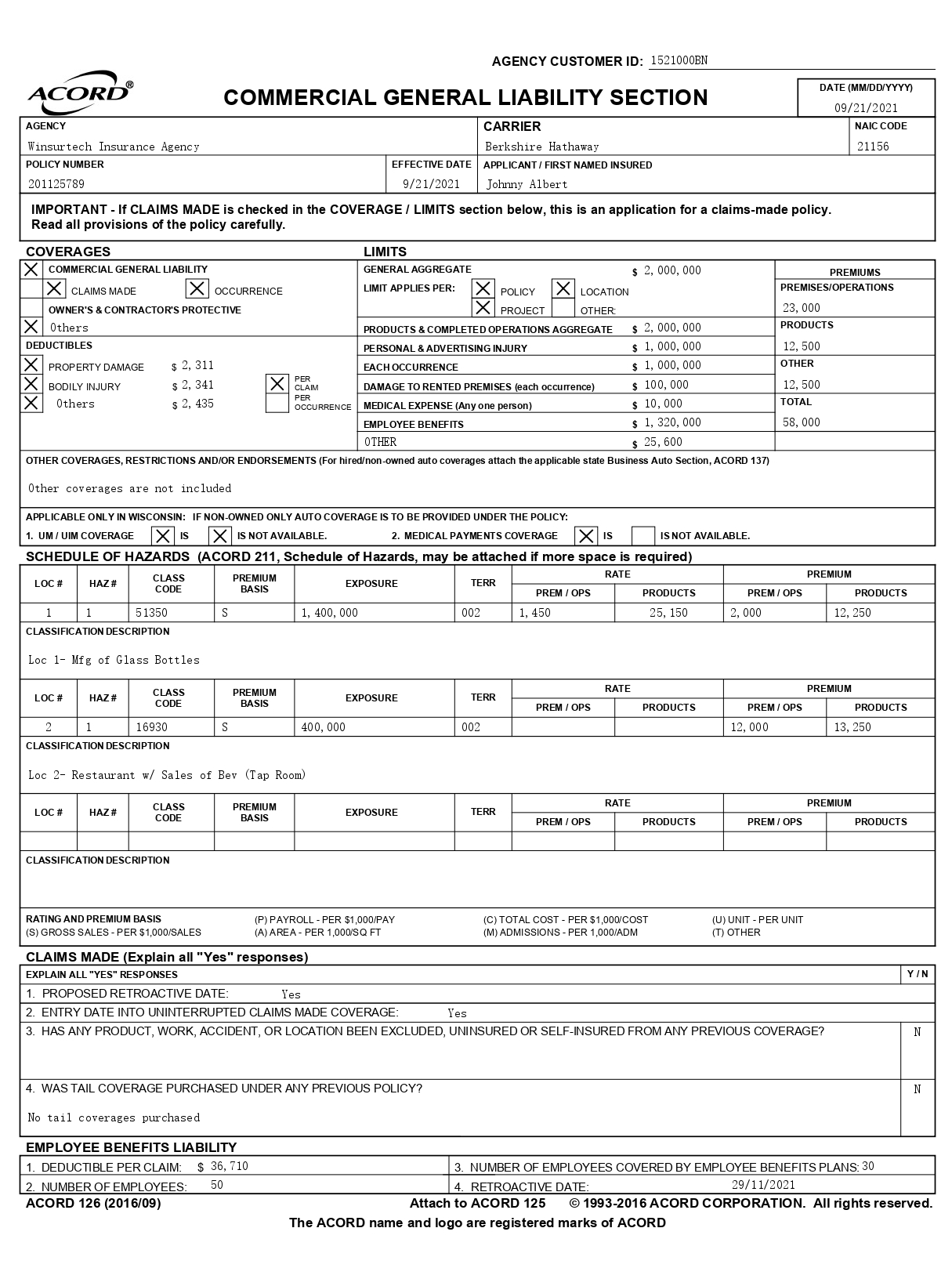 FIG: Sample Input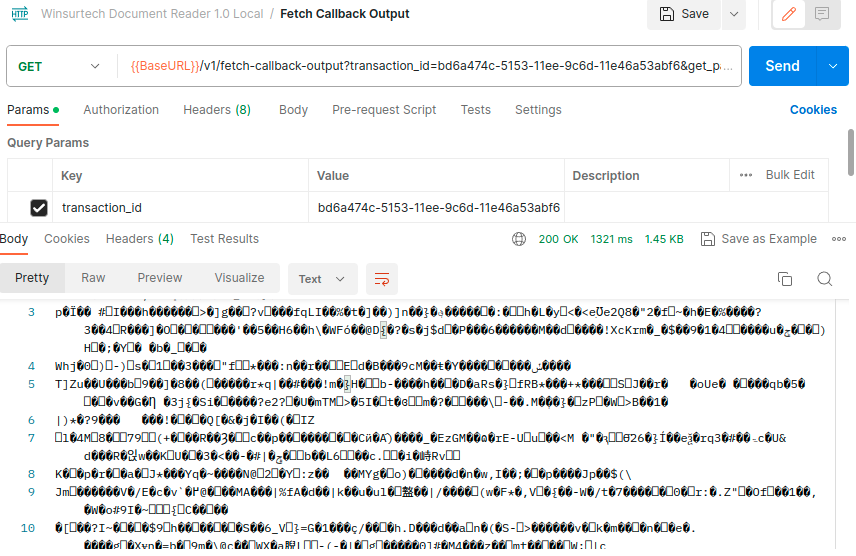 FIG:Postman Screenshot
FIG:Sample Output
Experience the convenience of structured JSON output and streamline your data extraction process today. Get started now and supercharge your workflow! Contact us or click here to subscribe and start extracting data from ACORD forms in any format without any hassle.